SeaChange Appoints Chris Klimmer CEO
Klimmer is set to lead SeaChange's evolution into video tech powerhouse

First initiatives include the extension of SeaChange's product portfolio with AI and Web 3.0 use cases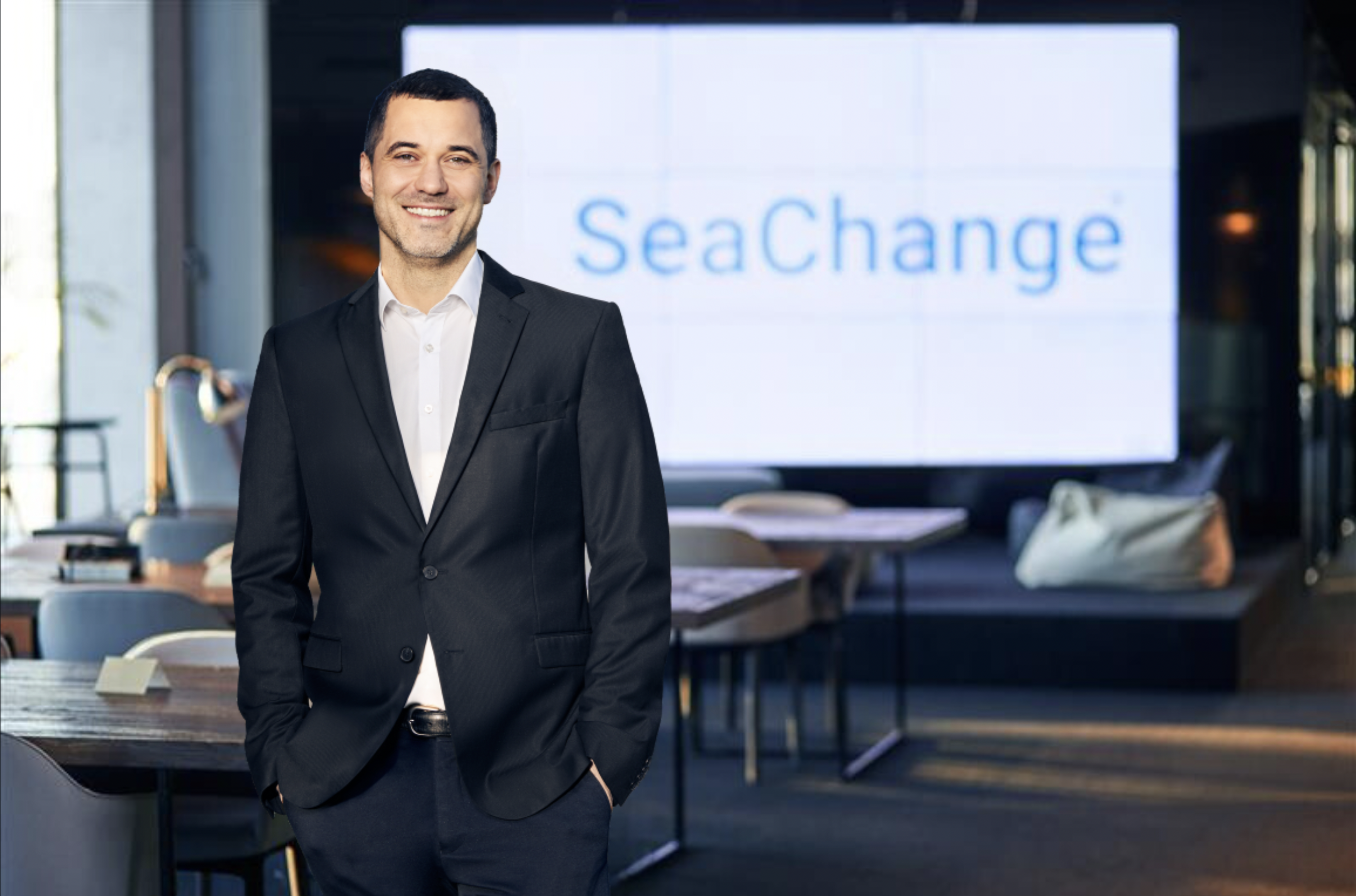 BOSTON, Sept. 27, 2023 (GLOBE NEWSWIRE) -- SeaChange International, Inc. ("SeaChange" or the "Company"), a leading provider of video delivery, advertising, streaming platforms, and emerging Free Ad-Supported Streaming TV services (FAST) development, today announced the promotion of Chris Klimmer to President, CEO and a member of the Board of Directors, effective immediately.
As SeaChange's CRO and later President, Klimmer has been instrumental in the turnaround of the Company's operational and financial performance, posting double digit year-over-year revenue growth and positive non-GAAP EBITDA for the first time in nearly a decade. He has spearheaded crucial initiatives to strengthen and renew existing customer engagements, to expand the Company's product and services portfolio with cloud-based streaming and ad insertion tech SaaS offerings, and to close new Tier 1 logos across the globe.
Klimmer said: "On behalf of the Board and myself I'd like to thank Peter Aquino for his invaluable contributions to SeaChange and shepherding it to the well positioned company it is today. I could not be more grateful and proud to now be entrusted with leading SeaChange into the next phase of its evolution. When I look at SeaChange today both as its leader and an investor, I see a healthy, stabilized company that truly stands out amongst the B2B video tech vendors in our space. Our loyal customer base, our excellent team, and our unique IP, especially in the ad tech space, are the foundation for us to now take the next step in our mission to maximize the revenue opportunities for all of our customers that we service across the different video distribution and monetization models that we see today and that we will see tomorrow in this rapidly evolving and competitive video landscape."
"We believe that the future of content consumption lies in advertising-funded and highly personalized entertainment experiences that provide additional engagement options such as social media or eCommerce. Our job is to curate and manage digital experiences for our customers and their end-users as they meet the growing demand of content discovery, consumer attention, and monetization. We see the opportunity to capitalize on advancements in AI and Web 3.0 to help consumers make discovery and purchasing decisions and advertisers to bid for inventory, leveraging trends such as interactive personalized advertising, community building, or metaverse experiences," Klimmer added. "We have the agility, the talent and the mindset in this company to do special things, and I cannot wait to launch this new and exciting chapter."
Prior to joining SeaChange Klimmer had headed the Sales department in the Danish OVP pioneer Xstream, which was sold to SeaChange in 2019. Chris holds a PhD in Philosophy and Media Studies from the University of Hamburg. He's an advisor to and angel investor in start-ups in the Biotechnology, ESG, Fintech and Sports data spaces. He resides in Germany with his family and three children.
Peter Aquino, who will move from Chairman and CEO to now the Company's Executive Chairman of the Board, supporting Chris and the team in future M&A and revenue growth initiatives, said: "Chris is an industry thought leader, a true operator, an innovator and a committed SeaChanger. During my tenure as CEO Chris has proven that he can lead the team and manage the business with the right balance of discipline and passion. We are very proud of his accomplishments and look forward to supporting him in his journey."
About SeaChange International, Inc.
SeaChange International, Inc. provides first-class video streaming, linear TV, and video advertising technology for operators, content owners, and broadcasters globally. SeaChange technology enables operators, broadcasters, and content owners to cost-effectively launch and grow premium linear TV and direct-to-consumer streaming services to manage, curate, and monetize their content. SeaChange helps protect existing and develop new and incremental advertising revenues for traditional linear TV and streaming services with its unique advertising technology. SeaChange enjoys a rich heritage of nearly three decades of delivering premium video software solutions to its global customer base.
SeaChange Contact:
Matt Glover and Cameron Williams
Gateway Group, Inc.
949-574-3860
SEAC@gateway-grp.com
A photo accompanying this announcement is available at https://www.globenewswire.com/NewsRoom/AttachmentNg/22c08f93-1032-4f71-a9b1-71acf756fdcc


Released September 27, 2023